Creative work doesn't follow a linear process, especially in an agency. Projects start in different ways, with different amounts of information at hand and as people work through them they evolve down different paths. This is particularly true in the early stages of a project—that's the nature and challenge of creative work.
If you don't have a good system for organizing this information you can quickly run into problems. At a basic level you might waste a lot of time navigating between Dropbox, Slack, Evernote and Asana and all the other places where information is stored. On a deeper level, not having all the information in one place means you can miss important connections that might lead to new ideas.
Goodpatch understands this challenge as well as anyone. They're a global UI design studio with over 100 people across Tokyo, Berlin, Munich and Taipei.
I interviewed Suki Lee, a Product Designer at Goodpatch who kicked off a change in the way the studio organizes their work by introducing Milanote to the team.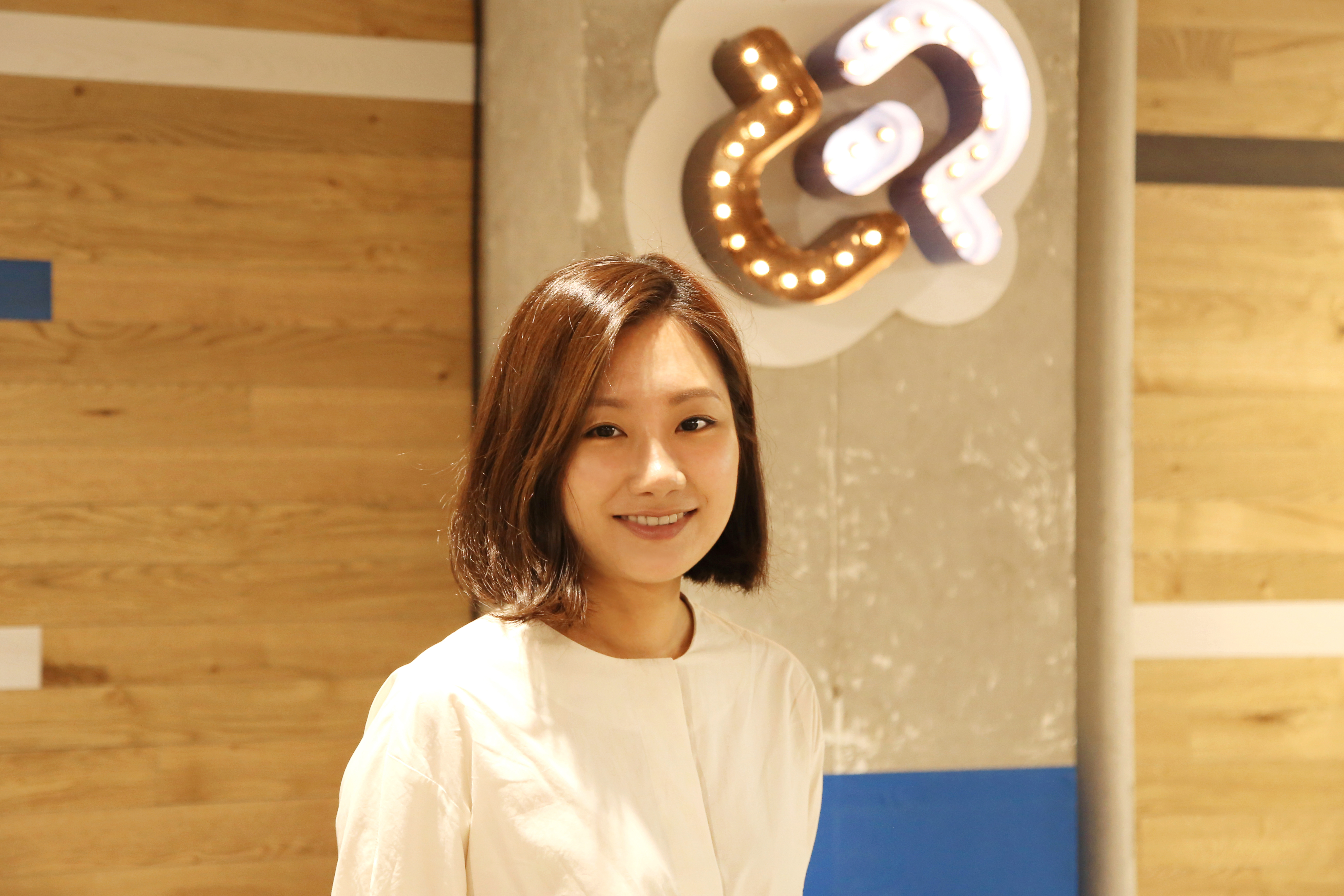 How did you first come across Milanote?
"I came across Milanote when it first launched earlier this year. The design of the product immediately resonated with me, and I started using it on some personal design projects. I quickly saw how it could be used at work, and began introducing it to my design team. It's a very intuitive product so it grew organically through the studio. Now it's become one of the first tools we use when starting a new project."
How has Milanote benefited Goodpatch?
"The main benefit has been efficiency. We use a variety of tools to manage information at Goodpatch - like Slack, Evernote, Pinterest and Prott. I think that it's good to use tools differently depending on the function. However, I thought that we could manage time and information more efficiently if we could organize project information in one place.
That's how we're using Milanote. We create a central board for the project, and include all the important information about the project at a high-level—the brief, links to reference material, key tasks and timeline, and a place for the early work to be stored. We also add research notes and design sprint results. Now that all this information from our various tools are managed centrally, you can now see the project overhead and efficiency has improved!"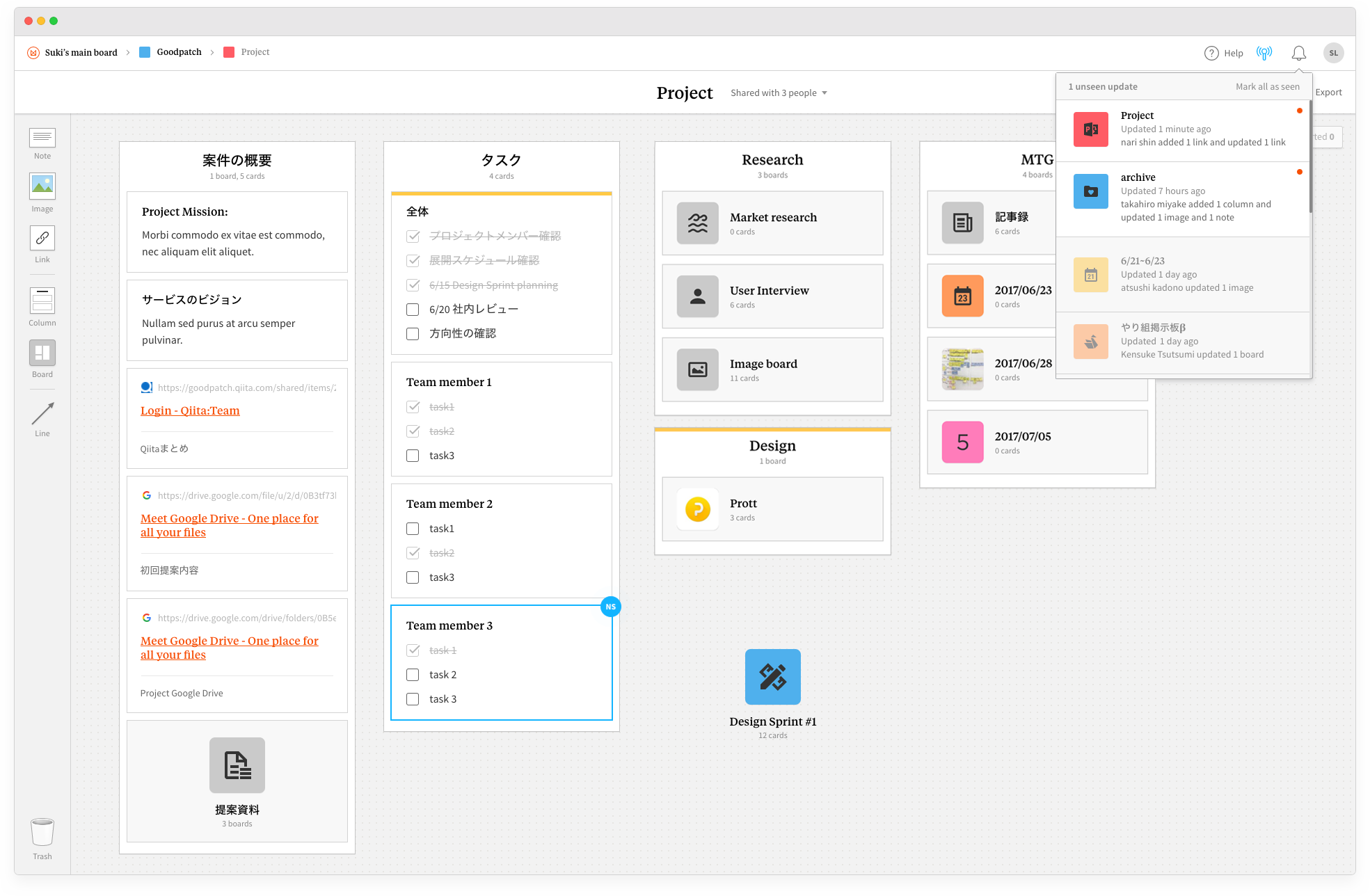 Has Milanote influenced the way you collaborate?
"Goodpatch believes great products come from great teams. Collaboration plays a really important role in achieving this, especially in the early stages of the project when doing initial research and exchanging ideas. One of the features of Milanote is that it can be used as a digital whiteboard without limitation. If you use it at a meeting, you can save the contents of the meeting as it is (no need to clear off the whiteboard for the next meeting).
But it doesn't stop there—people can continue to add ideas in their own time and Milanote will notify the team when someone has made a change. This way collaboration continues even when we're not physically together."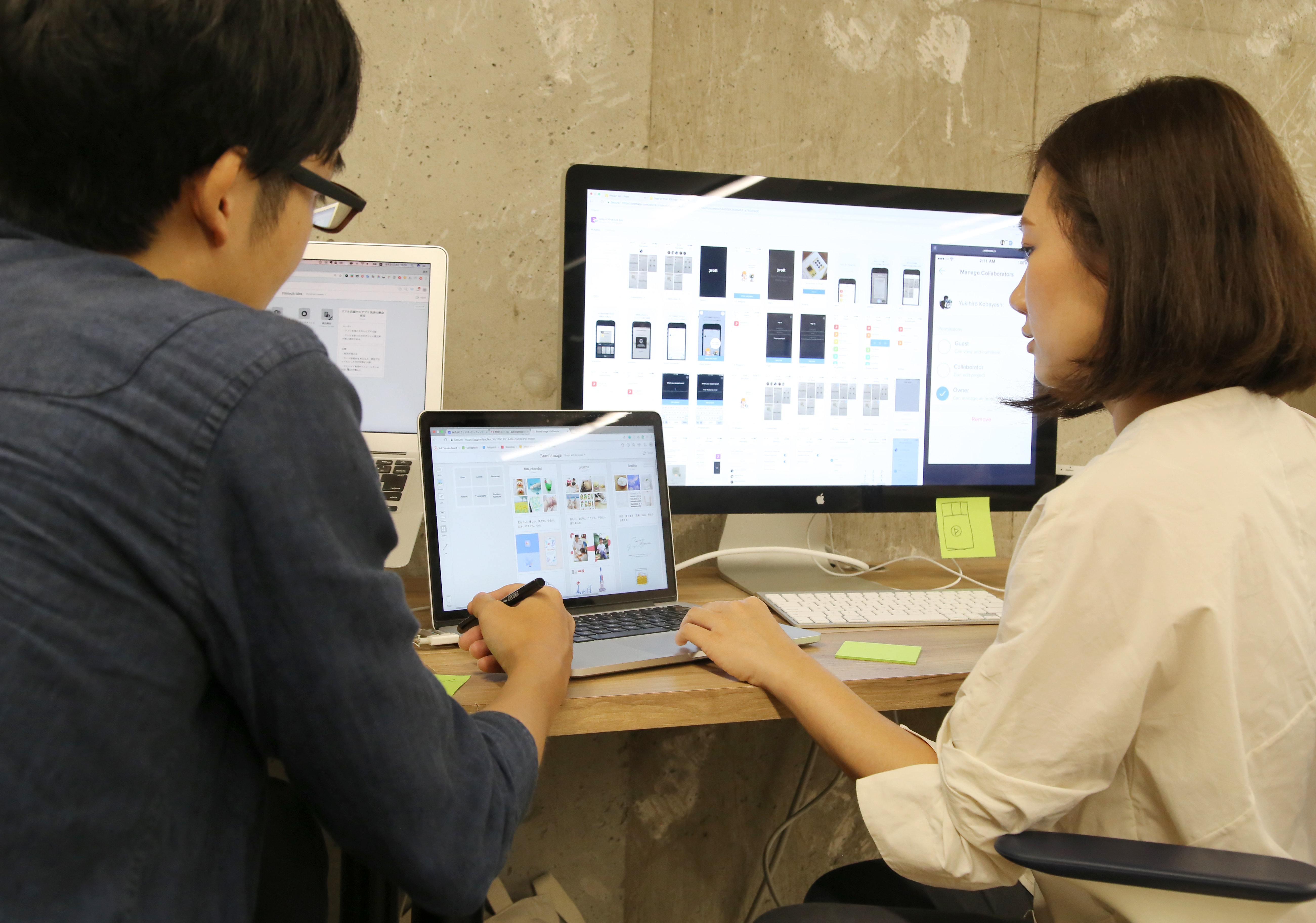 You mentioned Milanote has had an influence on team culture, can you explain this further?
"Sure, this is an extension on our beliefs around collaboration - having a strong team culture has a big influence on the quality of work a team produces.
Using Milanote has helped strengthen this culture. Each team member has their own board which they update with information about themselves, what they're working on, and anything they'd like to get people's advice or feedback on. 
It's provided a new form of communication within the team. A flexible place for people to learn things about people they wouldn't normally hear, and get involved in work they may not have been aware of previously."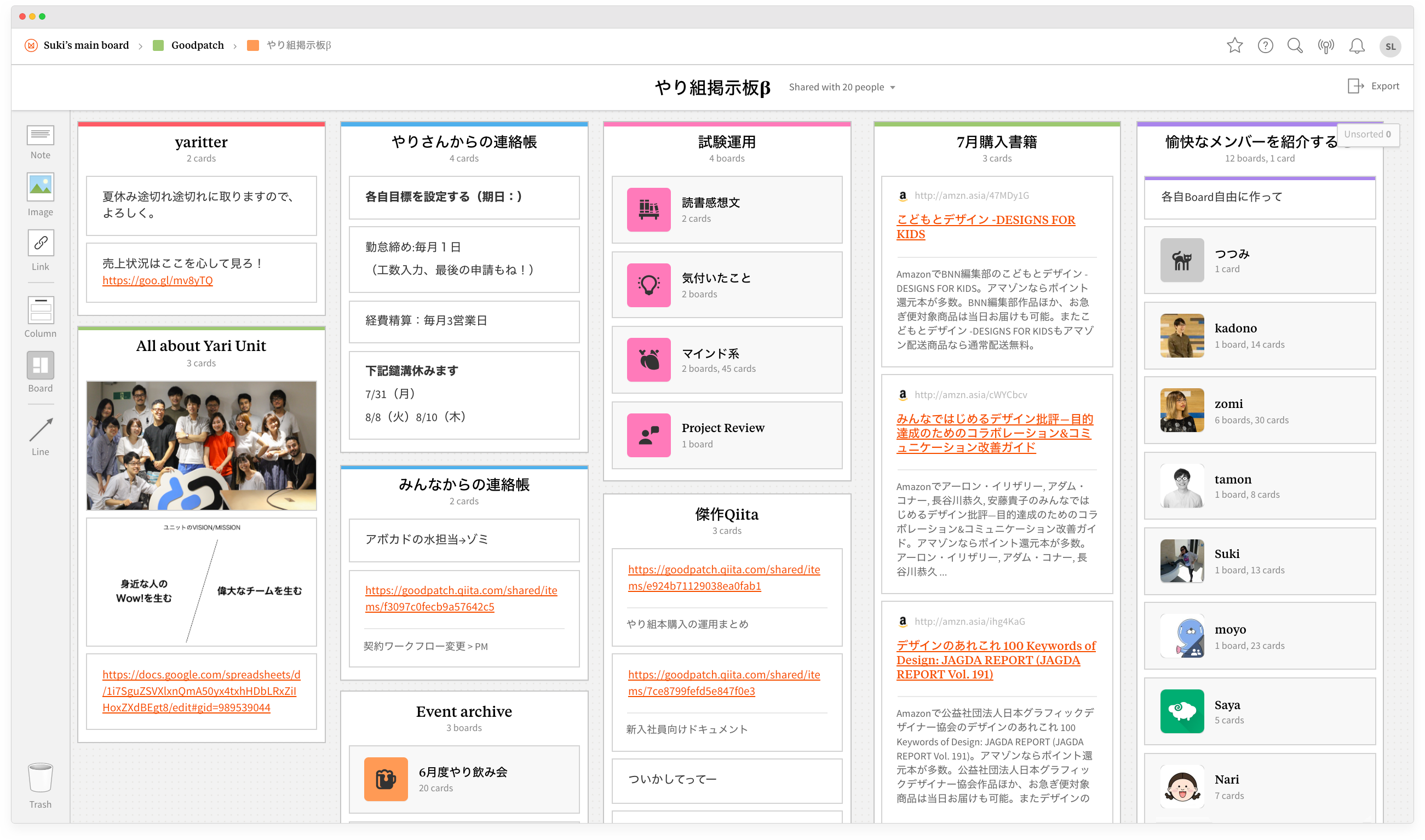 How would you recommend other agencies get started with Milanote?
"I'd say start small. Choose a new project, and start by organising all the information in one place. Then I'd discuss which parts of the process will be used by Milanote and which parts will be used by other tools."
A big thank you to Suki Lee and Goodpatch for taking the time to share their experience with Milanote! To learn more about Goodpatch visit www.goodpatch.com